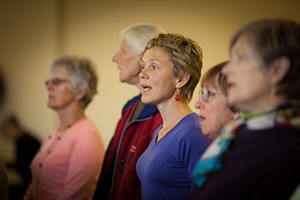 My initial assessment is likely to be from a Physiotherapist's perspective, to look for specific pathology, weakness, core stability or stiffness and to determine if my treatment approach is appropriate for you.
Once we decide to proceed, I will assess how you move (e.g. walk, stand, sit , bend, walk uphill, run, balance) and look at any specific activities that are important to you or that you perform repeatedly.  I will also assess thoroughly your postural support (core stability).
I will look at movement patterns, such as how freely you balance your head on your spine, how your spinal curves move, how your movement and postures affect your breathing and spine, how your leg and arm movements affect your low back, breathing and neck.
I will look for specific areas of your body that may be bracing too hard … or not providing sufficient support.
Together we will then make a plan of how best to work towards your goal.
Our plan will include a mix of any of the following:
Prescription of specific Physiotherapy exercises

Targeted use of mobilisation and/or dry needling

Coordination of core stability with breathing and within daily activities

Design and teaching of a personalized core stability home exercise program

Design, teaching and supervision of Clinical Pilates exercises, using the in-studio reformer and trapeze

Using gentle body release work to remind you where and how to let muscle tension go, so you can experience how to move with more ease

Working on your mental Body Mapping, to update your brain's map of your joints, and where most effective movement and support occur

Learning to use your breath to calibrate and refine effective posture and movement

Learning to easily balance your head (yes, it really does weigh about 5kg!) on your spine

Exploring optimal support to prevent overstraining

Teaching you a relaxation position or technique

Increased awareness of where your body is in space during your activities

Awareness and attention of how your body reacts in certain situations.
Integrating Physiotherapy with this high level, whole body awareness will improve the efficiency of your movement, performance and breathing, all of which are commonly associated with a feeling of wellbeing.
Your new movement pattern can then be applied to washing the dishes, gardening, sport, music, or to help eliminate unnecessary strain and compression on joints and soft tissue.  Your new pattern also will help you to feel more comfortable in your own body and to rediscover the ease of movement.