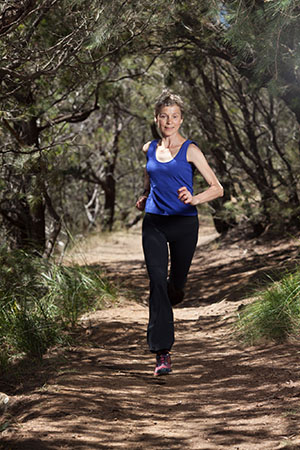 I qualified as a Physiotherapist in the mid 1980s and – following a period in public practice – established and ran my own private practices (East Coast Physiotherapy, Lansdowne Physiotherapy) for over 25 years.
I am fascinated by the mind-body link that underlies the way we move, the amount of tension in our bodies, and ultimately the amount of strain or ease we put through our bodies.  
This fascination motivated me to train in the Alexander Technique for 3 years in Sydney, qualifying in 2000.
To these qualifications I have added the McKenzie Technique (for spinal pain), because it focuses on self-treatment and management using client education and specific exercises, which help a significant proportion of clients to prevent, or reduce and self-manage any future episodes.
As research and clinical evidence pointed more strongly to the importance of effective postural support (including core stability) for rehabilitation of most injuries and in optimising movement patterns, I undertook more courses in spinal core stability, Clinical Pilates and pelvic floor and continence. These integrated beautifully with my Physiotherapy knowledge and the whole-body approach of the Alexander Technique.
I continue to attend regular postgraduate courses throughout Australia, to remain at the leading edge of current best practice.
This work is an integral part of who I am.  I practice and continue to learn it for myself as much as for my clients.  My aim is to help my clients rediscover the easiest, most comfortable movement possible for them in the activity of their choice.
A quick summary of my current postgraduate and professional experience includes:
Physiotherapist for 30 years

Credentialed McKenzie practitioner (Mechanical Spinal Therapy) for 18 years

Clinical Pilates training and studio for 18 years

Alexander Technique Teacher for 15 years

Core stability courses

Neck pain and Headache courses
Postural re-education courses

Advanced Trigger Point Dry Needling Course

Pelvic Floor and Continence courses

Shoulder and hip courses

Breath Meditation and relaxation courses.